Product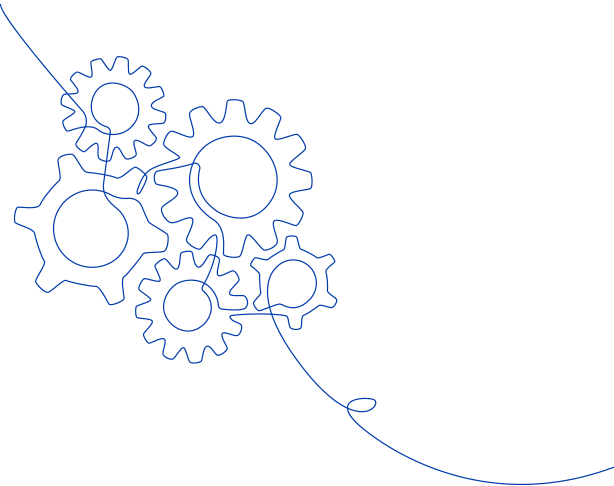 Featured
products
Currently, it is a product that we are particularly focusing on handling.
It is an epoch-making product lineup that "makes possible what was not possible before".
Focus products
Franke
wire race bearings
It is a product that fulfills the function of a bearing using a wire race.
As a result, the weight and space of the bearing can be greatly reduced, contributing to the overall weight reduction and compactness of the product.
(Franke is a German manufacturer)
Features

1. A special wire-shaped bearing ring holds the steel balls.
2. Slimmer and lighter than conventional bearings with inner and outer rings.
3. It can be integrated with peripheral parts to save space and greatly increase the degree of freedom in design.
4. In addition to the cross-sectional shape of the wire raceway, the type of rolling element, and the shape of the cage, the material of each component can also be selected.
5. The lineup consists of three elements: a single bearing with a wire raceway ring, a bearing assembly that incorporates the bearing into a ring or gear, and a rotary table system equipped with a direct drive motor.
Applications
・Articulated robot
・Rotary index table
・Bearing for solar panel azimuth rotation
・Aerial camera suspension
・Slewing bearings for camera cranes
・Tool changer

・Circular knitting machine
・Mounting head for substrate manufacturing
・CT scanner
・Centrifuge
・Beverage bottling / tablet tube packaging
---
optibelt
Optibelt is one of the world's leading belt manufacturers with a history of over 140 years.
Always provide the best drive design with cutting-edge technology.
(optibelt is a German manufacturer)
Features

1. Maintenance free (high performance wedge belt)
2. Conduction efficiency of 97% (high performance wedge belt)
3. No need to match the same lot (S=C Plus product)
4. Abundant maintenance tools
Applications
・Blowers/compressors
・Road construction machinery
・Agricultural machines
・Gardening machinery
・Cement industry
・Textile machinery

・Paper machine
・Food & Beverage Machinery
・Pulley centering (maintenance tool)
・Belt tension measurement (maintenance tool)
---